---
3 min read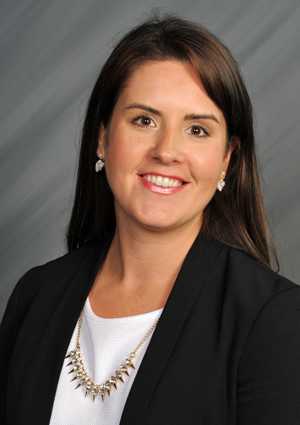 Author: Krystal DeLeon, M.D.
Everyone knows that things are bigger and better in Texas, including our hot summers! And while there is nothing more refreshing than cooling off in a cold, blue-watered swimming pool, taking a dip in the lake or a trip to the beach, it is important to remember that all of these places put you and your children at risk for drowning.
Many people think if they can swim, then they are not at risk for drowning, but this is not always true. Even adults who know how to swim can drown, and children are more at risk. After this COVID-summer when the public pools have been closed and social distancing has prevented pool parties, the kids will be extra ready to hit the pool come Summer 2021. It is important to know the risk factors that can lead to drowning to prevent them.
Drowning occurs when a person is underwater for too long and their lungs fill up with water. Drowning kills about 3,500 people in the U.S. per year. Worldwide more than 320,000 people die due to drowning a year.
Every year there are many deaths caused by drowning, but not everyone who suffers from drowning dies. Drowning can cause long-term effects and disabilities. People who drown but do not die may suffer from memory issues, learning disabilities, or become a vegetable.
Who is most at risk? Males and children. Nearly 80% of people who die from drowning are male.
Children ages 1 to 4 are at the highest risk of death from drowning, and most of these deaths occur in home swimming pools. In children ages 1 to 14 drowning is the second leading cause of death, only second to car accidents. Therefore, if you have children under the age of 15, they shouldn't be allowed to swim without adult supervision. Fortunately, there are things that can prevent drowning.
How can we prevent drowning?
Learn to swim: Many people of all ages report that they cannot swim. How do we change this to reduce you and your child's risk of drowning? Formal swimming lessons. Sign the family up for swimming lessons at your local neighborhood pool. The YMCA and the Conroe Aquatic Center Learn-to-Swim Program are just two examples of local swimming clubs. If you already know how to swim, a swimming class will teach you techniques to help you from drowning. Not only will these programs build life skills to decrease the risk of drowning, but swimming can also be a fun activity for the family to enjoy together.
Have a Barrier: If you have a pool in the backyard, you need a four-sided fence that separates the pool area from the house and yard. That means the kids can play in the backyard without close adult supervision and still not having direct access to pool. Tall, four-sided fences with hard to reach latches are required to prevent drowning at your home swimming pool.
Close Supervision: Drowning can happen in the blink of an eye even with lifeguards around, and drowning can happen in places with just enough water like bathtubs, pools, and buckets,
Location: Children ages 1 to 4 are more likely to drown in a swimming pool. While the older you get the more likely you are to drown in a large body of water like a lake, river, or ocean. Remember that just because we know how to swim doesn't mean we aren't at risk of drowning.
Wear a Life Jacket: If you're out on a lake, in a moving boat, and/or jet ski, everyone on that moving vehicle should be wearing a life jacket. Think of them like the seat belts of a boat. In 2010, nearly 700 people died from a boating incident; 88% of victims were not wearing a life jacket. Check the sizing and make sure life jacket fits. Remember that pool toys like noodles and floats are not safety devices. While they can help you float, they will not save your life. The best tool is a life jacket.
Alcohol: Never drink and swim. The older we get, the higher the chance that alcohol is involved in an adult drowning incident. Alcohol makes us lose coordination and less careful. Be mindful of drinking alcohol while out and around water.
Seizure Disorder: People with a seizure disorder are at a higher risk of drowning than the general population. The most common place is the bathtub. Always remember that one can still drown in a bathtub.
Learn CPR.
For many, summer is the best season of the year. With these tips we can all stay safe and have a great time outdoors.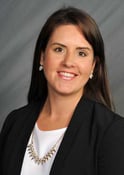 Dr. DeLeon is a resident physician who sees patients of all ages and provides obstetrical services at Lone Star Family Health Center, a non-profit 501©3 Federally Qualified Health Center operating facilities in Conroe, Spring, Willis, Grangerland, and Huntsville, and serving as home to a fully integrated Family Medicine Residency Program to increase the number of Family Medicine physicians for Texas and our community.
Subscribe to Our Blog