---
2 min read
---
Holiday Weight Gain in Winter
13 Jan, 2021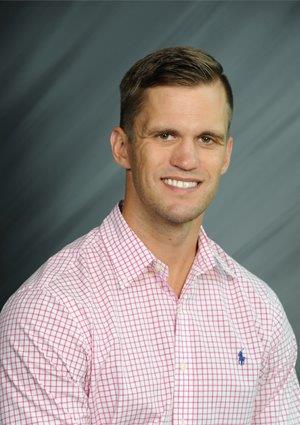 The holidays have passed, your New Year's goals were set, only to be pushed to the Monday following the fireworks… and now it's time to get serious about actually pursuing those goals. Among the most popular goals include: getting healthy, losing weight or maybe even just maintaining one's current weight. Estimated obesity in the US (BMI >30, 2011-2012) is 35%, meaning, no one is alone in this battle, and many Americans struggle with achieving and maintaining these goals. Let's go over what you can do on your own and how the medical community is involved.
First off, as you know, it must start with y-o-u. During the holidays/winter, it is impolite to refuse grandma's cooking. Popular temptations for myself include a slice of pecan pie (370 calories), gingerbread cookies (134 calories) and a boozy eggnog (265 calories). Here are some quick methods that dieticians encourage: practice mindful eating, eat slowly to allow your body time to signal that your full, try to avoid TV and phones during eating, be cognizant of your portion sizes and place them on a small plate rather than eating directly from the bag/box (quick note, I love those Royal Dansk cookies in the round blue tin, yum). Be strong, and practice phrases like, "No mom, I don't need extra icing." Also try to avoid finishing a dish just because a little is left.
Ok, you have read all that on the Weight Watchers website before; so, let's delve into what you can expect when you see the doctor. Great segue, "Doctor, which weight loss program is the best?" Weight loss programs represent an estimated 2.5 billion dollar per year industry and the results are all similar. Multiple reviews are published. I used one from 2014, and they all come to the same consensus: the difference between weight loss diets of any of the big named groups is very small. The key component is that the patient adheres to the diet. The analysis does note that the most significant weight loss involved occurred in low-carbohydrate and/or low-fat diets.
Here are some quick numbers on calories to help get you started. Calorie goals for women are 1,200-1,500 and for men are 1,500-1,800 daily. It may be hard to follow this exactly. Therefore, dieticians and physicians agree that for a patient to succeed they need to set realistic goals in the form of a 500 calorie reduction per day in their usual diet. This will give you the best chance to succeed.
A quick wrap up on pills and bariatric surgery. Of the weight loss medications, the data suggests anywhere from a 4-20 pound weight loss over a period of up to 1 year. But be mindful of what you are getting into. Many of these medications do come with significant side effects, my favorites being the diarrhea and flatulence. For those ads you see on the internet about quick weight loss pills, do your research and speak with your physician because they can be harmful to your health. Most supplements from those adds are not tightly regulated by the FDA; so, you can't always be clear about what you are getting. A tidbit on bariatric surgery: yes, it works! Some basic guidelines for qualifying include BMI >40 or >35, plus comorbidities (among other things), and you will have to follow a strict diet after the procedure.
In summation, pick a diet to stick with and be mindful of your caloric intake. Set goals for yourself and write out a plan to ensure that you achieve them. Maybe this includes meal prepping, being health-conscious while grocery shopping, eating out less, or even eating on smaller sized plates. No matter your goals, or the diet you choose to follow, it is best to practice mindful eating and to incorporate some type of physical activity into your daily routine.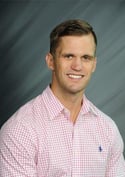 Dr. Stanley is a resident physician who sees patients of all ages and provides obstetrical services at Lone Star Family Health Center, a non-profit 501©3 Federally Qualified Health Center operating facilities in Conroe, Spring, Willis, Grangerland, and Huntsville, and serving as home to a fully integrated Family Medicine Residency Program to increase the number of Family Medicine physicians for Texas and our community.
Subscribe to Our Blog